BETUZ
Basic Education Teachers Union
of Zambia

Jeffrey Simuntala
General Secretary
BETUZ does is again!
ANTUSA 2017 was yet another spectacle in the union's activities for the year.
We as BETUZ were humbled to host you at the 10th ANTUSA anniversary sports gala. BETUZ was represented in Netball, Football, Volleyball, Chess, Debate, Darts, Pool, Modeling and won in Soccer, Volleyball, Chess, Darts and Modeling. BOSETU won in Netball and Volleyball while PEU won in Pool , Chess and Modeling... [ Click to see more of what took place ]
As a union, we have continued to work with our collaborating educational partners in research. ZANEC has worked through the BETUZ's Research & Projects Department in undertaking valuable research works under the education sector within Zambia.
[ Click to see read recent reports ]
Management
BETUZ News | Be informed by the source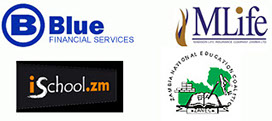 STAY CONNECTED VIA SOCIAL MEDIA
The union embarked on a new project dubbed "Building Materials Loan Scheme". This project is aimed at empowering teachers with houses.
This assistance is given only after our teacher-member meets certain conditions. This loan scheme is being run in collaboration with our Partners [ Find out more ].
LINKS
ABOUT BETUZ
Code Of Ethics
BETUZ Constitution
MEMBERS
Member Area Login
BETUZ PARTNERS
EI
ZCTU
Status Agency
Blue Financial Services
PMEC
BETUZ INITIATIVES
Materials Loan Scheme
Scholarship Contributions
Financial Assistance